Take action for the second Global Frackdown!
On October 19 2013, people around the world will gather to make their voices heard in unanimous rejection of fracking. The second annual Global Frackdown is an opportunity for people to learn and share their knowledge about hydraulic fracturing (fracking) and let policy makers know that the tide has turned: Fracking will not be tolerated.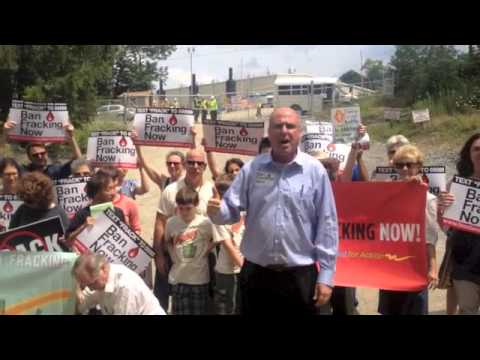 A number of significant victories have been scored against the practice of fracking since the last Global Frackdown. Even in the last few weeks, France's highest legal body upheld a ban on fracking and European Union lawmakers voted to force energy companies to carry out in-depth environmental audits prior to any procedure involving fracking. Bulgaria also banned fracking and moratoriums are in place in Ireland, the Czech Republic and Lithuania. Opposition to fracking is also growing in Africa and the Americas. But there is still a long way to go and much, much more work to do. Join us!
What can you do?